Services We Provide:
Eye Examinations:
In our office, an eye examination goes far beyond measuring your prescription and reading letters on an eyechart. Comprehensive eye health testing which includes examining both the internal and external structures of the eye is part of every complete examination. We test your eyes for glaucoma, cataracts, macular degeneration, and many other health problems.

Preventative care is of primary importance in the lifelong maintenance of your vision. Many eye diseases develop slowly and can progress without symptoms for years. If we detect these diseases early, they can often be treated to prevent a loss of vision. Your eyesight is important to everything you do. We want to help keep your vision sharp and your eyes healthy.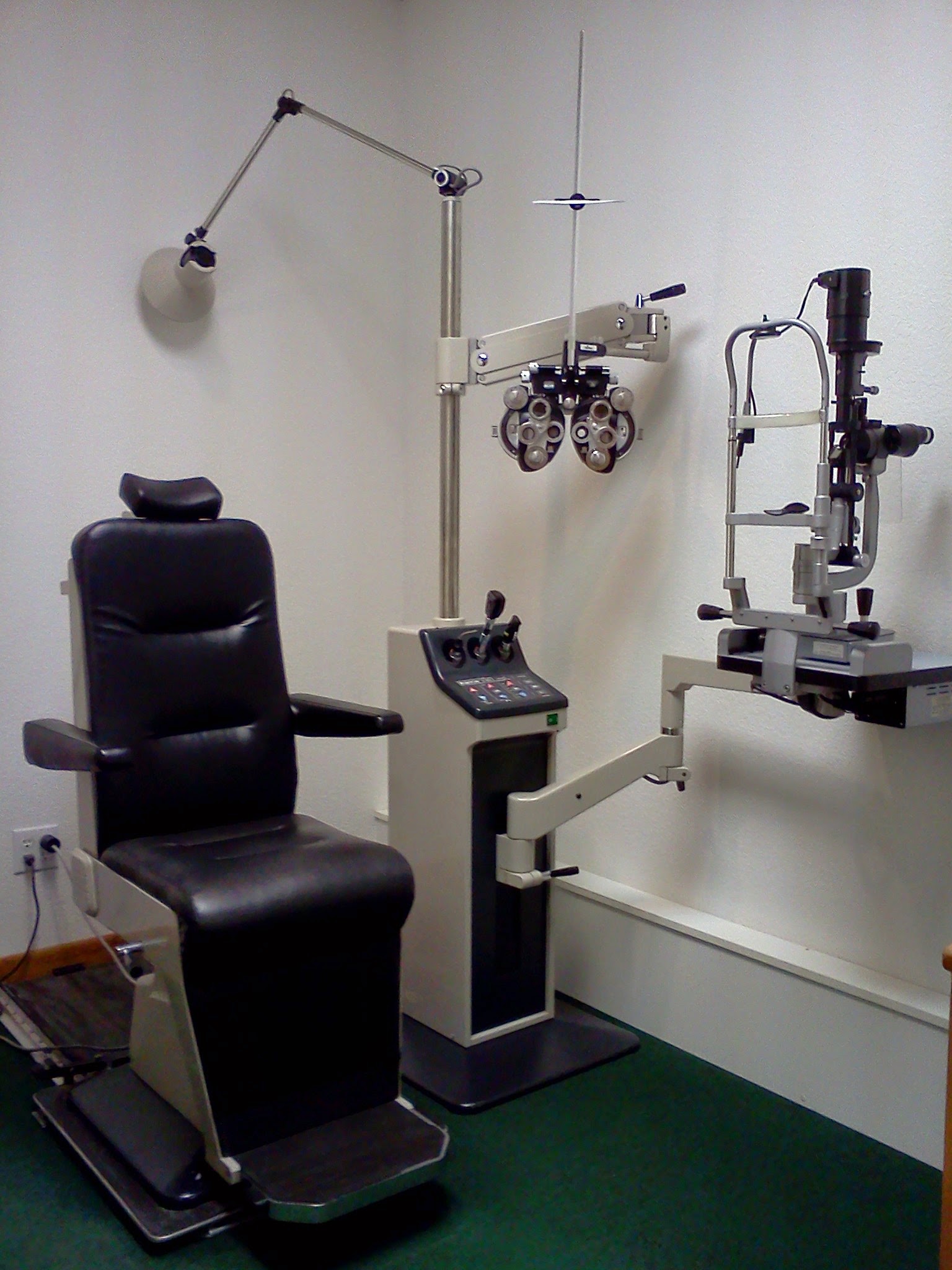 Diagnostic Technology:
At our office, we are pleased to offer cutting edge diagnostic equipment. We have the Heidelberg Edge Perimeter, which in addition to the standard peripheral vision testing provided by traditional instruments, allows us to test your peripheral vision using a novel strategy. This technique measures the health of an uncommon type of retinal cell. Because these cells are less abundant in the retina, deterioration can be detected much more easily. This helps us to detect glaucoma sooner than with traditional methods.

We also have a Heidelberg Spectralis OCT. This instrument allows us to make highly detailed 3D maps of the retina, nerves, and other structures in the eye. The Spectralis significantly enhances our ability to treat and monitor conditions such as macular degeneration, glaucoma, diabetic retinopathy, and many other ocular diseases. We are very excited about this technology as it has greatly expanded our ability to provide quality care to our patients.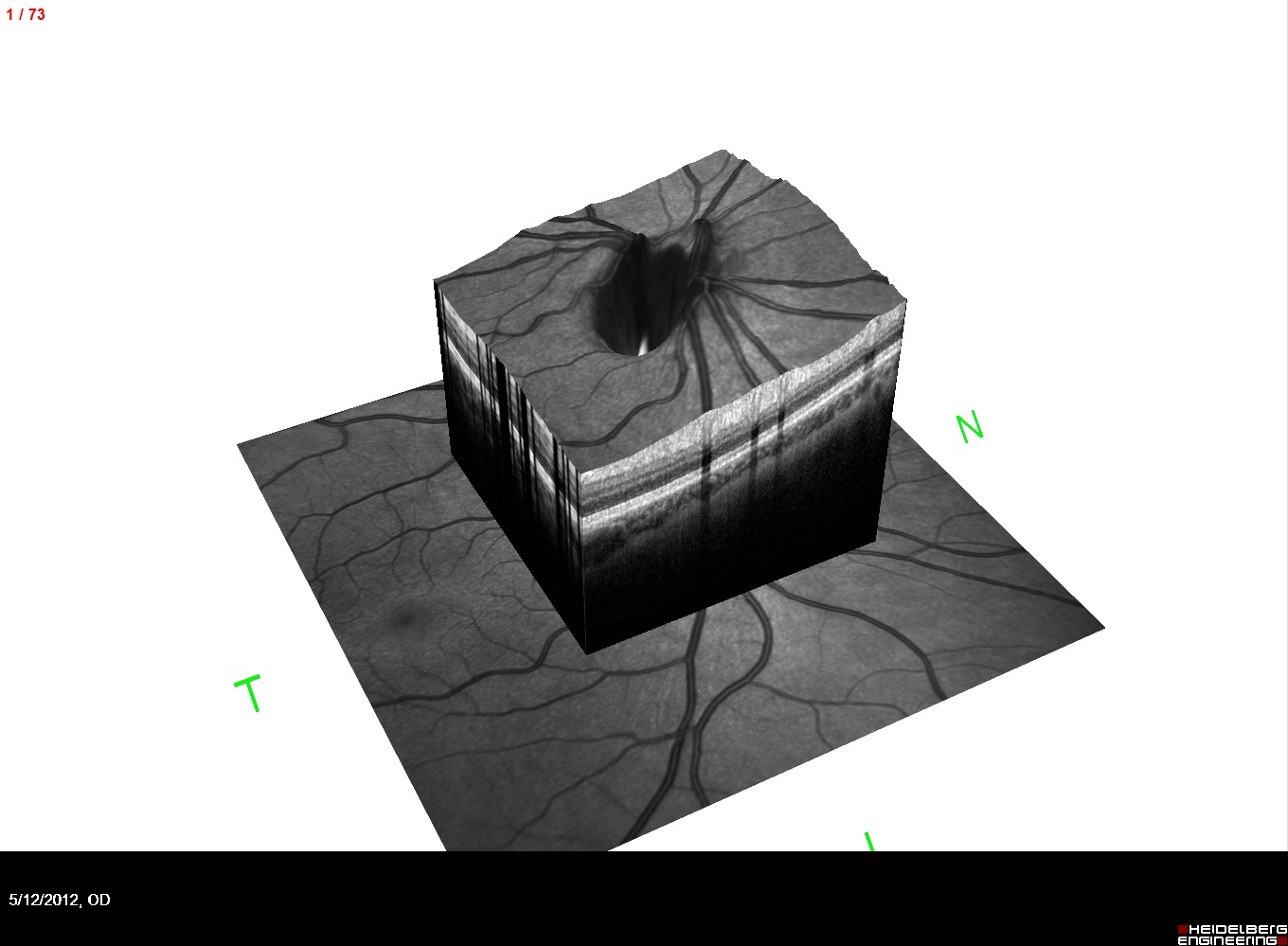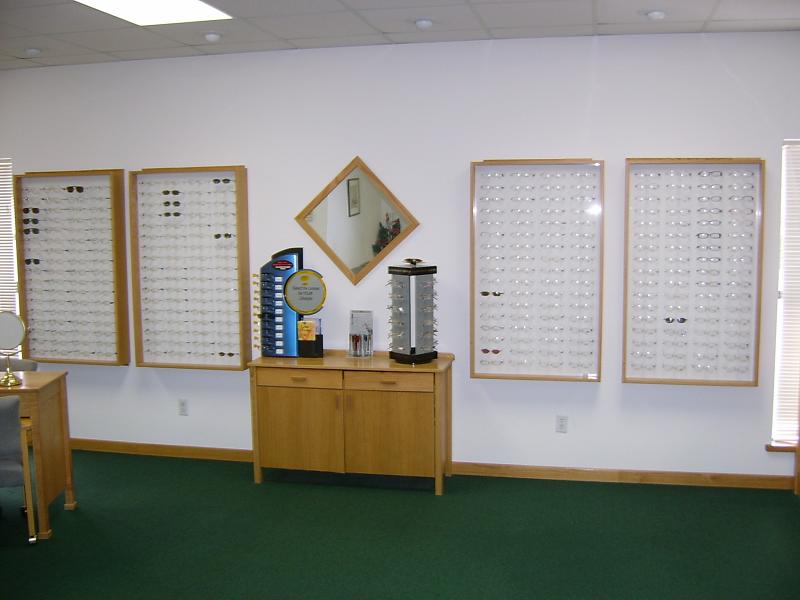 Eyeglasses:
We carry a complete selection of high quality eyewear. Many exciting technological advances have refined the comfort, durability, and style of eyeglasses. This includes frames made of titanium, that are both lightweight and very strong, and frames made of memory metal which spring back into adjustment after being bent. You will find a wide variety of styles of both metal and plastic frames. We will happily assist you in finding a frame that fits comfortably and looks great on your face.

We offer a complete selection of lens types including the finest in progressive no-line bifocals. This includes Freeform lens designs in which the lens is individually designed and optimized for your prescription and the specific frame you have choosen. You have a wide choice of lightweight and ultra-strong lens materials including polycarbonate and Trivex. If you like, your lenses can be made to darken in the sunlight. If you have a strong prescription, you can choose high-index Freeform lenses that enhance both the appearance and the function of your lenses. In addition, we have available the newest and most carefree anti-reflective lens coatings which increase the amount of light that passes through the lens while simultaneously reducing the annoying reflections from your glasses. We will work with you to help you select the proper combination of frame and lens features to maximize the vision and comfort of your new glasses.
Contact Lenses:
Millions of people choose contact lenses as an alternative to glasses. The McKinelyville Optometric Center provides complete professional care, from the initial evaluation through follow-up visits. Many vision conditions, including nearsightedness, farsightedness, astigmatism, and presbyopia can be corrected with contacts. If you've never tried contact lenses, we can determine if you're a suitable candidate and fit you into lenses that will provide you with the best vision and comfort. Most patients find contact lenses both comfortable and easy to care for. After training and a little practice, you'll handle your lenses with ease. We carry a wide variety of contact lenses in our office and most patients can be fitted directly from our inventory.


Insurance and Billing:
We are providers for Medicare, Vision Service Plan®, Anthem Blue Cross, and Blue Shield. Whenever possible, we will do the insurance billing for you. If you are not sure, give us a call and and we can check to see if we are providers for your insurance. We do ask that you pay any part of your bill not covered by insurance at the time of service. If you do not have insurance, ask about our 25% prompt payment discount. We accept Visa, Mastercard, American Express, and Discover cards.